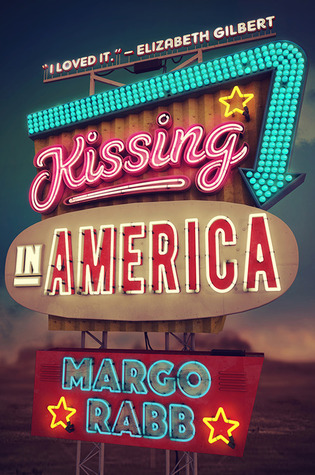 Eva is obsessed with romance novels.  She's read over a hundred of them in the years since her father passed away.  They help her escape the pains of her reality.  Swept up in romantic fantasies, she's thrilled when she meets Will, a boy who not only seems interested in her but also seems to understand her.  Just as she's falling for him, Will announces that he's moving across the country to California.  Unwilling to accept losing him, Eva and her best friend Annie embark on a journey that takes them across the country to see Will and do a little growing up of their own.
Margo Rabb's novel is part-coming-of-age, part road-trip-saga.  It is wholly excellent, with smart, nuanced characters and a generous dollop of emotional authenticity.  Rabb nails how grief works and how people process it.  It's a story with an excellent investigation of love in all its various forms, offering readers poignancy but no pat answers or hollow platitudes.
What also works exceptionally well here is the gentle exploration of the relationship between mothers and daughters.  Eva's mother seems to have completely moved on from the loss of Eva's father, but Eva is still fresh in her grief.  As Eva becomes more obsessed with the world of romance novels, Eva's mother becomes increasingly enmeshed in her work as a women's studies professor.  The two don't see eye to eye and barely communicate, causing them both even more pain.  All of this is done well, with realism and subtlety.  It's clear that these two characters love each other.
The same can be said for Eva's realistic, flawed friendship with her best friend Annie Kim.  The two girls are inseparable and have genuine love for each other, but they also have their own issues to deal with.  There's so much here that readers both teen and adult will relate to when it comes to complications within friendships.  All of it is so well done.
This is a strong piece of fiction, and it's one that teens will eat up.  It's smart, insightful, and full of hope.  Chock-full of multidimensional characters, this is a must-buy for any collection.  Recommended.
Kissing in America by Margo Rabb. Harper: 2015. Library copy.