Waiting on Wednesday is a weekly meme hosted by Jill at Breaking the Spine.  Its purpose is to spotlight eagerly-anticipated upcoming releases.
This week I'm eagerly awaiting: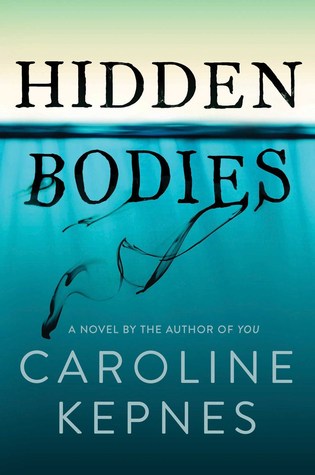 Hidden Bodies by Caroline Kepnes
Expected Release Date: November 18, 2015
After the heartbreak of losing his girlfriend, Beck, Joe Goldberg thought he'd never love again. But when mysterious Amy Adam begins working for Joe at Mooney Books, he finds himself obsessed with his new employee. Amy is Beck's opposite—she hates Twitter, she doesn't even have an email address, she's completely unsearchable online—and she quickly captures Joe's heart. But just before Joe can ask Amy to marry him, she disappears, leaving a trail of clues in her wake.
Joe is then forced to do something so vile, so awful that he nearly loses his mind: he moves to Los Angeles to find Amy. He is tortured by a series of aspiring Angelenos—an insufferable stand-up comedian, philistine booksellers, a money-hungry nanny, and a slutty ghostwriter—before meeting his ticket to a more luxurious world: a surgically enhanced, social media–savvy heiress named Love Quinn. But Joe can't stop stalking Amy, despite the world opening up to him with Love on his arm. Will Joe finally escape his sordid past? Or is Love just the latest casualty in Joe's unrelenting search for the perfect match?
(summary via Goodreads)
I read and mostly liked Kepnes' first novel in this series, though I found it a little on the long side.  And if I'm being totally honest, I'm not sure that there needed to be a sequel?  But that doesn't mean that I won't read it, because Kepnes' writing is searing, funny, and totally haunting.  And Joe is one of the creepiest narrators I've stumbled across in a long time.  So I am totally down to read this follow up, which finds Joe in "love" again with a new lady.
What are you waiting on this week?