Reading: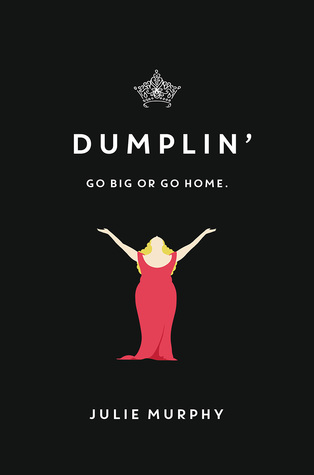 Best Book of the Month:  Dumplin' by Julie Murphy
Books Read: 14
Adult: 8
MG: 0
YA: 6
Children's: 0
Fiction: 12
Non-fiction/Memoir: 2
Graphic Novel: 0
# of Pages Read: 5,022
Thoughts on September's  Reading:
I read a fair amount in September, and I read fairly evenly between adult/YA titles.  I read a lot of stuff that was merely okay, and a few knockout titles.
I'm participating in the Cybils again this year, which means an increase in reading volume for October-December, but it will all be YA fiction, so I should probably kiss goodbye the adult titles I still have sitting on my nightstand from the library.
Watching:
TV:
I've mostly been re-watching shows I love, like Parks & Rec, The Office, and Buffy, so I haven't marathoned anything new this month.
Fall TV is here, and I'm really into Fear the Walking Dead, Switched at Birth, and am enjoying Blindspot and Quantico.
Best Movie in September: Me & Earl & the Dying Girl
Total Movies Watched: 12
Theater Trips: 0
Re-Watch: 1
Thoughts on Movies: 
I'm doing an unofficial fall movie challenge, so my movie watching is up this month.  I watched a fair amount of stuff, but the best things I watched included Me & Earl & the Dying Girl (SO GOOD) and Belle.
I also watched Welcome to Me, which I liked a lot, and The One I Love, which was weird and sort of wonderful.
 Goals for October:
Watch at least 15 new movies
Read, read, read.  It's Cybils time, so this is pretty much a given.