These are the pop culture items I consumed this weekend.  Without further ado:
Buffy the Vampire Slayer, season 3: Still trucking along with this unofficial re-watch.  It's so much fun to revisit the series.  I still think that season 2 has the best episodes (they hold the most nostalgia for me) but season 3's arc is the best overall, so it's been fun to watch that unfold.  I love Faith's slow descent into corrupted evil and the mayor's cheerful evil.  Also, Buffy wears some of the best (and some of the worst) clothes in this season.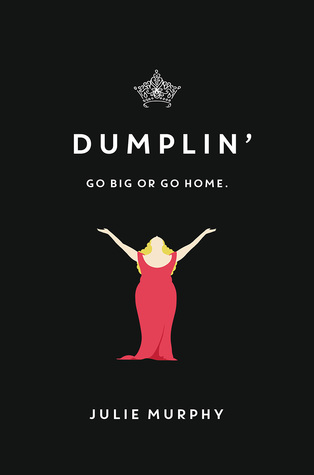 Dumplin' by Julie Murphy: Cybils reading season doesn't start until October 1 officially, but I'm trying
to get a head start because I feel like I haven't read as much YA as in previous years.  So I'm trying to read books I know will be nominated.  This is definitely one of them.  It's so, so great.  So full of heart, smart, funny, and compelling.  I want to live in this book.  Julie Murphy's an author to watch.
Zoo: I made J. watch an episode of this this weekend just because we were both wiped out from tough work weeks and needed something super, super dumb.  This fits the bill! It's completely stupid and I love it.  Who doesn't want to watch a bunch of animals lose their cool with humans and start picking them off one by one?
What pop culture did you consume this weekend?