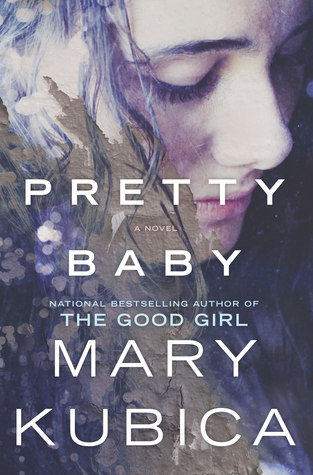 Heidi Wood sees a teenage girl holding a crying infant in her arms in the pouring rain while waiting for the train.  She can't get the image out of her head, and it doesn't help that she seems to run into the same girl and baby more than once.  Always a woman who puts the needs of others before herself, she finds herself offering the girl and the baby a place to stay, much to the chagrin and shock of her husband and pre-teen daughter.  But things don't look up for the Wood family, nor for the teenage girl they've allowed into their home.
Mary Kubica's second novel, a suspenseful psychological thriller that will keep readers up late into the night, succeeds on many levels in delivering a compelling story.  Told from multiple points of view, the novel allows its characters to drive the plot forward while also filling in the numerous blanks.  There's plenty of ominous foreshadowing to alert the readers to an ending that won't be all sunshine and rainbows, but it never gives it all away, either.
The novel allows the narrators to dwell in the present situation as well as providing readers flashbacks to Willow's troubled past.  As these events come into focus, it becomes clear to the reader that things aren't what they seem for any of the novel's characters.  All of the novel's inhabitants are deeply flawed individuals, but they all retain a sense of their humanity in a way that makes them compelling and authentic.
There's an almost hypnotic quality to the writing, and the narrative moves quickly enough that the novel becomes harder to put down the further along it plods.  There are twists to be found here, but they won't be the ones that readers are expecting, making it all the more satisfying of a read.
Recommended for fans of suspenseful psychological novels.  Kubica is an author to watch.
Pretty Baby by Mary Kubica. MIRA: 2015.  Library copy.