I know the weekend technically isn't over yet as it's a long holiday weekend, but for posterity's sake, here's the pop culture stuff I've consumed thus far on this weekend:
Welcome to Me: I've been meaning to watch this movie for a while, and since I'm sort of challenging myself to an unofficial fall movie thing (more on this at a later date), I figured I might as well get into it this weekend, when it's really too hot and humid to be outside (didn't stop me from hitting a beer/light rail festival this weekend, though).  What a strange, sweet little movie this turned out to be.  It's definitely offbeat and uneven, but Kirsten Wiig was great.  I'm making a conscious effort to seek out movies written and directed by women, and this one fit the bill.
Jenny's Wedding: A strong cast couldn't save this one from being super earnest and heavy on the speeches.  But Katherine Heigl (love her or hate her, she's a decent actress) is supported by a bunch of pretty great actors, and I mostly enjoyed it.  It's certainly not terrible by any stretch of the imagination (though I realize that is also not a wholly ringing endorsement).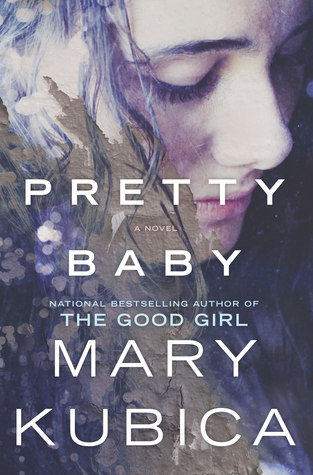 Pretty Baby by Mary Kubica: A slow burn of a book, but I'm finding it really interesting so far.  I've been struggling with a lot of books lately and their hooks, and this one could still go either way for me.  But I find myself thinking about it even when I'm not actively reading it, so we'll see.
What pop culture did you consume this weekend?