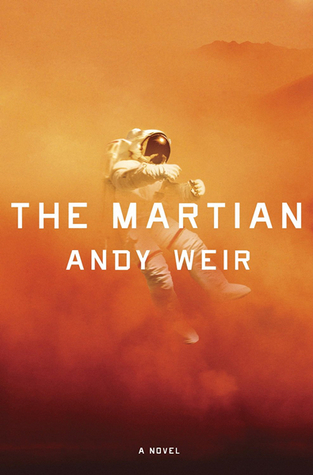 Mark Watney's crew is working on Mars when a dust storm hits and separates him from the rest of the group.  The storm nearly kills him, and his team leaves the planet, assuming he's dead.  But he's not, and now he's stranded on the planet.  Using every skill he has, including his botany background and engineering capabilities, Watney works hard to not only get in contact with NASA to let them know he's alive, but also tries to figure out how he'll survive in the hostile environment–and not starve to death on a planet where no food grows.
Weir's novel has been a breakout success and owes a great deal of this popularity to the fact that the novel approaches things like physics, astronomy, and other sciences in an accessible way for the average reader.  The novel is also unique in its structure and often very funny.  This is a fast-paced read that most readers will devour in a sitting or two.
Because of the book's highly technical situation, it would be easy to completely alienate readers.  But Weir takes pains to make sure that most of the stuff Watney does throughout the novel is explained in a way that is not only accessible but also not overly-didactic.  Weir has been outspoken about the fact that this isn't a plot-driven novel so much as it was a way for him to play around with theoretical "what-if" situations, and so readers looking for a ton of character development or literary meaning should look elsewhere.  But if they're looking for a fun space romp, this is the book for them.
Tightly written and wholly compelling.  This is an entirely believable story about a man in an unbelievable predicament.  The movie, due out not long from now, should also be fun.  Although this is an adult novel, there's a lot of appeal here for teens who like their science fiction heavy on the science.
The Martian by Andy Weir. Crown: 2014. Library copy.