Waiting on Wednesday is a weekly meme hosted by Jill at Breaking the Spine.  Its purpose is to spotlight eagerly-anticipated upcoming releases.
This week I'm eagerly awaiting: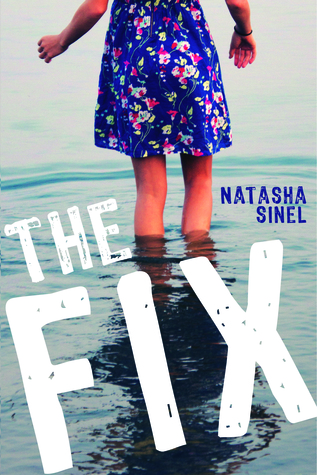 The Fix by Natasha Sinel
Expected Release Date: September 1, 2015
One conversation is all it takes to break a world wide open.
Seventeen-year-old Macy Lyons has been through something no one should ever have to experience. And she's dealt with it entirely alone.
On the outside, she's got it pretty good. Her family's well-off, she's dating the cute boy next door, she has plenty of friends, and although she long ago wrote her mother off as a superficial gym rat, she's thankful to have allies in her loving, laid-back dad and her younger brother.
But a conversation with a boy at a party one night shakes Macy out of the carefully maintained complacency that has defined her life so far. The boy is Sebastian Ruiz, a recovering addict who recognizes that Macy is hardened by dark secrets. And as Macy falls for Sebastian, she realizes that, while revealing her secret could ruin her seemingly perfect family, keeping silent might just destroy her.
The Fix follows two good-hearted teenagers coming to terms with the cards they were dealt. It's also about the fixes we rely on to cope with our most shameful secrets and the hope and fear that comes with meeting someone who challenges us to come clean.
(summary via Goodreads)
I haven't been reading a ton of YA recently, but there's certainly a lot of YA that's coming out that I'm interested in getting my hands on.  This is one of them.  I love that the book's blurb doesn't give away too much, but still hints at what the book is likely about.  Here's to hoping it's a good read.
What are you waiting on this week?