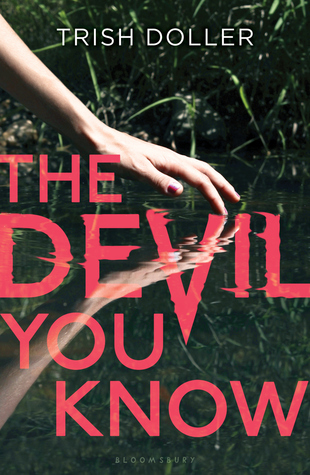 All Arcadia wants now that she's graduated from high school in her minuscule Florida town is to embark on some sort of adventure.  Feeling trapped in her life as primary caregiver to her four-year-old brother and absentee father, Cadie jumps at the chance for some fun when she meets a pair of cute cousins in the midst of a road trip.  But what starts out as a fairly innocent trip turns dangerous when Cadie realizes that one of the boys isn't exactly how he seems.
Doller moves outside her normal genre with a romantic thriller that is guaranteed to have readers frantically turning the pages to see what happens next.  Tight plotting and excellent pacing make this one a totally entertaining read from start to finish.  Doller is an author to watch, and she proves it again and again.
In the character of Cadie, Doller has crafted an authentic, head-strong heroine who is still flawed.  But she's smart, and her desires to break free of a life she views as suffocating feel authentic, even when the story strains a bit at credulity.  Her palpable chemistry with the mysterious Noah helps propel the story forward, and their scenes are both romantic and steamy.
The novel's rising action builds to a breathless climax that will grip readers completely.  This is a read-in-one-sitting type of book, and it doesn't disappoint.  Doller allows the tension to build by dropping small hints that things are amiss, but it never feels over-the-top or overly obvious. The result is a tense, scary thrill ride.
Highly recommended.
The Devil You Know by Trish Doller.  Bloomsbury Childrens: 2015. Library copy.