I had a nice long weekend (and I hope you all did, too).  Here's the pop culture goodness I consumed this weekend:
Hot Girls Wanted: this documentary about amateur porn is on Netflix, and it is AWESOME.  Produced by Rashida Jones, it takes a look at the exploitation of young girls in the age of digital porn.  It's heart-rending, fascinating, and deeply unsettling.  Please go watch it.  It's definitely worth watching.
It Follows: I got J. to agree to see this with me, and it was really great.
 He didn't like it as much as I did (this seems to be our horror movie curse), but I thought it was so surprisingly thoughtful and creepy and smart.  It owes a lot to John Carpenter and is definitely a must-see in the horror-genre.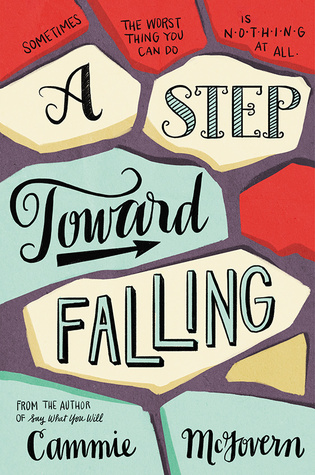 A Step Toward Falling by Cammie McGovern: this isn't out until this fall, but I'm ripping through this book.  I love it.  I think Cammie McGovern has done it again and is definitely an author to watch.  I'm really enjoying this one.
What pop culture did you consume this weekend?