It was another busy weekend, but I managed to squeeze in a few pop culture things.  This is what I consumed this weekend:
Finding Carter, Season 1: I started watching this MTV show this weekend after seeing some excellent recaps of it on Previously.tv.  The show is not what I'd call GREAT by any stretch of the imagination, but I'm enjoying the complexities the show presents re: kidnapping, how children are raised, etc.  I find Cynthia Watros's face really distracting, and the eponymous Carter is supposed to be 16 but looks about 30 (she's 24 in real life I guess).  I will definitely keep watching.
The Fill-In Boyfriend by Kasie West: This is the second book I've read by West, and she continues to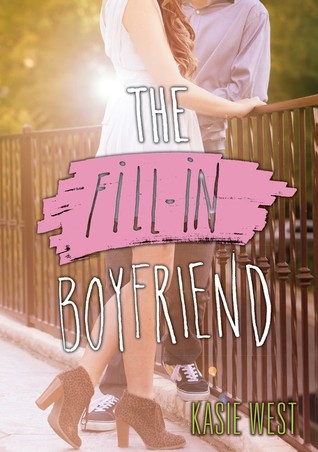 impress the hell out of me by creating smart, funny romance novels for teens.  This one is no exception, and she makes the slightly far-fetched plot work so well.  It's compelling, fun, and a quick read.  Wholly satisfying.
What pop culture did you consume this weekend?