I actually skipped a recap for April because my reading was so off the skids with getting ready for the move.  But I was back on track for May, so here's what I read and watched last month:
Reading: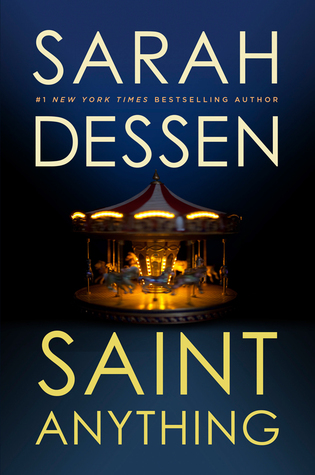 Best Book of the Month: Saint Anything by Sarah Dessen
Books Read: 12
Adult: 8
MG: 0
YA: 4
Children's: 0
Fiction: 9
Non-fiction/Memoir: 3
Graphic Novel: 0
# of Pages Read: 3802
Thoughts on May's Reading:
I read a few excellent things, including Bryan Bliss's No Parking at the End Times and Kathy Charles's John Belushi is Dead (this is probably one of the most outstanding YA fiction books I've read from my backlist  in recent memory).
I have a good mix of fiction and non-fiction, and I hope to continue that this month.
Watching:
TV:
I'm basically in a Shameless hole and I've been watching that almost exclusively.  I love it.
I also did a rewatch of Orange is the New Black season 2 to prepare for third season.
Movies:
Best Movie(s) of the Month: The Babadook
Movies Watched: 10
New: 5
Re-Watch: 5
Theater Trips: 5
Goals for June:
I'm trying to continue reading a lot more than I have been, which seems to be going well since getting my new library card.
I want to watch a few more movies this month, and hopefully have them be new.  I've been relying on stuff I've already seen, and that does nothing to shrink my ever-growing list of things to see.