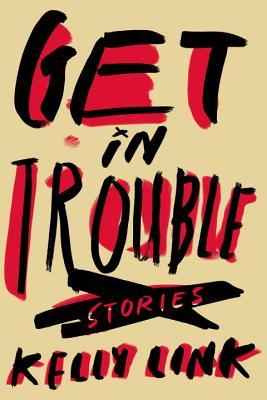 Kelly Link's collection of short stories offers readers a different fictional universe with each chapter.  Here, there are creepily realistic dolls that are stand-ins for actual boyfriends.  There are demanding fairies who guest in summer houses and offer gifts as well as malice.  There are evil twins, superheroes, dentists, Ouija boards that actually predict the future, and much more.  All of it comes to life at the hands of Link, and all of it is compelling.
This is Link's first book of stories for adult readers in a decade, and it's well worth the wait.  In this collection of short stories, Link brilliantly blends the minutiae of real life with the stuff of urban fantasy, myth, and the fantastical.  A grounding in emotional realness makes this collection of stories a complete standout.  This is magical realism done exceedingly well.  Link brings the notoriously difficult genre to a new level and blows her competition out of the water.  This is excellent.
There are so many things that Link succeeds at in this book that it's hard to pick a few to focus on.  Her attention to her prose is remarkable, and her ability to craft emotionally real, resonant scenes even in the most fantastical of situations is unparalleled.  She also manages to surprise readers with each story by creating a depth to her fictional worlds that isn't visible at first glance.  Each story goes deeper and wider than one can imagine.
All of the stories in the collection are great.  In the first story, "The Summer People," Link explores a young caretaker's experiences with a group of fairies who live in her property during the summer.  The blend of real life with fantasy makes for an engrossing, haunting read, and the tension in the story will keep readers on the edge of their seat.  The same goes for "I Can See Right Through You," a fascinating look into an aging actor revisiting his past with his former lover.  The blend of commentary on the Hollywood machine, reality TV, and the macabre makes for a truly chilling read.
The stories are entertaining, bitingly sharp, and pack and emotional punch.  Each one has ghosts, and the stories will stay with the reader for a long time.  Highly recommended.
Get in Trouble by Kelly Link. Random House: 2015. Library copy.