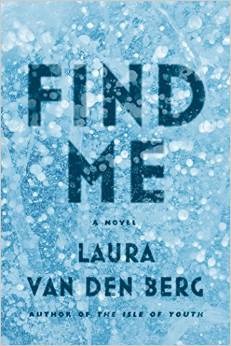 Joy works the night shift at a convenience store outside of Boston and spends her time tripping on cough syrup.  Then a sickness hits the country, causing people to lose their memories and eventually die.  Joy is immune to the disease and ends up as a study subject in a hospital trying to find a cure.  In Kansas, locked in the hospital, she spends much of her time wandering the corridors and looking out the windows.  After the order of the hospital breaks down, Joy escapes and ends up on a trip to Florida to find her birth mother.
Laura van den Berg's quiet, powerful novel about a sad girl in dying world hits multiple targets dead-on.  She manages to blend literary fiction with genre fiction seamlessly, drawing readers into this post-apocalyptic world while keeping it firmly grounded in realism.  Beautiful prose, vivid characters, and a strong plot make this a standout novel.
Joy is a compelling narrator, at times so fragile that it seems she might literally break in half.  And yet, she perseveres.  She's alone in the world and knows it, and she's unafraid to look that loneliness right in the face.  But she lives and remembers while most of the world forgets and dies.
The first half of the novel focuses on life in the hospital, and the second feels like more of a road trip story, but the two halves make the whole very successful.  There's plenty for readers to unpack here and think about.  It will make a good novel for rich discussions, and it's likely to stay with readers long after they finish the last page.  Recommended.
Find Me by Laura van den Berg. Farrar, Straus, & Giroux: 2015. Library copy.