I hit the skids this past month.  I definitely hit a reading slump and wasn't watching a ton of stuff, either.  Here's what I got up to:
Reading: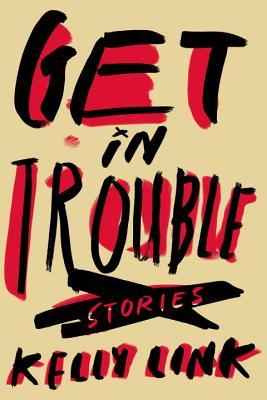 Best Book of the Month: Get in Trouble by Kelly Link
Books Read: 11
Adult: 6
MG: 0
YA: 5
Children's: 0
Fiction: 10
Non-fiction/Memoir: 1
Graphic Novel: 1
# of Pages Read: 2875
Thoughts on March's Reading:
Watching:
TV:
J. and I got really into House Hunters this month and plowed through the episodes available on Netflix.
I've been doing a slow, distracted rewatch of the first few seasons of The O.C.  It was so much fun and just went completely off the rails.  It's too bad.
I'm looking forward to April, which marks the return of Outlander, Game of Thrones, and Orphan Black.  TV right now is pretty bleak.
Movies:
Best Movie(s) of the Month: Going Clear
Movies Watched: 14
New: 2
Re-Watch: 12
Theater Trips: 1 (but we didn't stay for the movie. It's a long story)
Goals for April:
Get back on the reading train.  Read at least 15 books.
More movies I haven't seen before! I've been all about the rewatch lately, which is fine but doesn't help me cover the myriad movies I want to see.