These are the pop culture items I consumed this weekend.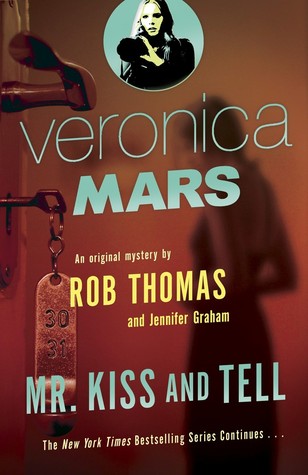 Mr. Kiss and Tell by Rob Thomas and Jennifer Graham: I finally sat down with the second novel from the Veronica Mars series (haters to the left) and tore through it this weekend.  I loved it, because it allows me to spend time with my favorite characters and immerse myself in another mystery alongside Veronica.  It will never replace the show, but it's fun to revisit Neptune.
The Fast and the Furious: J. and I needed something dumb to watch this weekend, and this fit the bill.  It's as dumb as I remember, but it's also super fun.
House Hunters: International: J. and I tore through the House Hunters episodes on Netflix and are making our way through the international version.  It's ridiculous–it makes Americans look like the size-obsessed buffoons that we are–but we are totally digging it.  It's the perfect thing to watch as we come down from our own house search mania.
What pop culture did you consume this weekend?