Here's what I got up to in January: major inroads in reading diversely and a whole slew of movies, too.
Reading: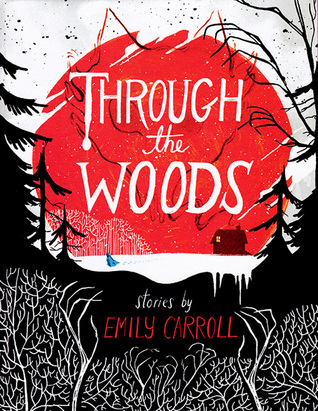 Best Book of the Month: Through the Wood by Emily Carroll
Books Read: 22
Adult: 14
MG: 1
YA: 7
Children's: 0
Fiction: 16
Non-fiction/Memoir: 6
Graphic Novel: 1
# of Pages Read: 6,038
Thoughts on January's Reading:
Whatever slump I was facing down at the end of last year seems to have dissipated since the start of this one.  I read voraciously this month, choosing mostly stuff that I ended up loving! I read a lot of non-fiction, and all of it was of the feminist persuasion.
I've been on an adult kick, too, which has limited how much YA I'm reading these days.  That being said, the standout novel this month was a YA graphic novel.
Watching:
TV:
I've been chugging away at Friends since it debuted on Netflix at the beginning of January.
I've also dipped my toes into The 100, which is totally dumb but a good time suck, and a few episodes of Blackish and Jane the Virgin.
Movies:

Best Movie(s) of the Month: Selma
Movies Watched: 11
New: 11
Re-Watch: 0
Theater Trips: 2
I made several trips to the theater this past month, and saw Selma and Into the Woods
Most of what I watched this month was pretty great.  I really enjoyed Dear White People and Whiplash.
Less great was This is Where I Leave You, which I have completely forgotten about since watching.
Goals for February:
I'm hoping for 2-5 non-fiction books read, as well as 10 fiction books knocked out.
Another 10 movies down would be excellent, too.