I was out of town this weekend, so I didn't get to much in the way of pop culture.  But here are the pop culture-y things I was able to consume this weekend:
Friends, Season 4: J. and I are still tearing through Friends, and I'm still having a lot of trouble with it.  I still think it's a very funny show and it's obviously a cultural touchstone for a while, but there are so many things about it that make me go, "Wow," instead of laugh.
Station Eleven by Emily St. John Mandel: I just started this on the plane home, so I'm not very far into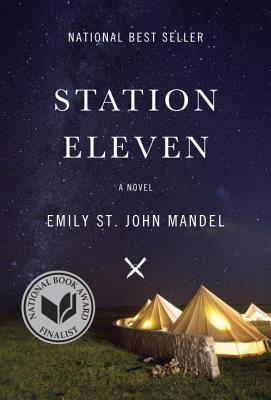 the book, but so far it's interesting and intriguing and I understand why it made so many best-of lists at the end of the year.  It's definitely one that will make a great movie (I'm too lazy to google to see if they've already optioned the movie rights, but if they haven't, they will).
What pop culture did you consume this weekend?