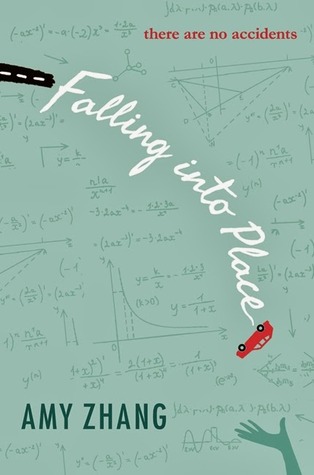 Liz Emerson decides to die and crashes her Mercedes into a tree.  In the hospital, in limbo, those who know her wait to find out her fate.  Skipping around in time and perspective, this tale is about Liz, but it's also about the people she's impacted–in good and bad ways.
This book, by debut author (and teenager) Amy Zhang, has received a fair amount of buzz, not only for its unusual execution but for its author's noteworthy young age.  While the book's premise is a novel one, the execution doesn't live up to the promise.  Flat characters, overly earnest and oftentimes clunky prose make this novel fall short of its rather lofty ambitions.
That isn't to say that there aren't things here worth examining.  Zhang displays promise as a writer, even though the prose here borders on overtly didactic at times, and she certainly has an interesting take on how the novel gets narrated.  The decision to have the book jump around in time makes for a more interesting read than if it was strictly chronological, and Zhang's decision to make Liz Emerson a very flawed, kind of generally awful person makes for a much more nuanced read.  She's definitely an author to watch.
The problem is that the book's unique narrator (Liz's childhood imaginary friend) and a non-chronological plot can't sustain the uneven writing and the otherwise flat secondary characters.  The book's abrupt ending doesn't help things, either.  This is likely to find readers who enjoy books like Gayle Forman's If I Stay or Jay Asher's 13 Reasons Why, as it's similar in theme and concept, but Zhang isn't quite there yet as a writer.
Falling into Place by Amy Zhang. Greenwillow Books: 2014. Library copy.