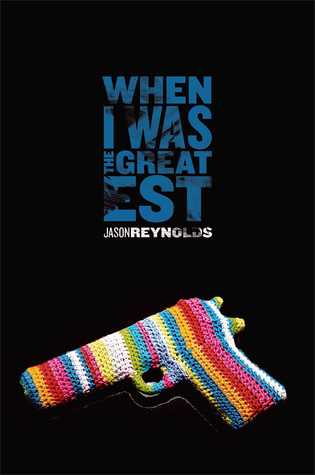 Ali lives in Bed Stuy, New York, and he's trying hard to be a good kid.  He works hard in school and takes boxing lessons and generally stays out of trouble.  His best friend, nicknamed Noodles, isn't trying so hard to be good.  But Ali is always around to help get him out of trouble.  It's what you do: look out for your friends.  But then Ali and Noodles, along with his brother Needles, find themselves in a situation that gets real, really fast.  And there might be some serious–and lasting–repercussions.
Jason Reynolds's debut novel about a witty, smart teen living in a rough neighborhood in Brooklyn should be on readers' radars.  Although it's more character-driven than plot-focused, the novel features incredibly memorable characters and authentic voices that are guaranteed to hook readers young and old alike.  This will work for teens looking for urban fiction, but it should also appeal to readers outside the genre.
Ali's voice makes the novel.  All of the characters are well-drawn and tenderly nuanced, but Ali, as the narrator, sticks out.  He's smart and kind and wants to succeed.  He loves his family and his friends and recognizes the dangers his neighborhood poses to him and to Noodles.  He's also just a teenager–and teenagers make mistakes.  All of this feels incredibly realistic, lending an authenticity to the narrative.
The book isn't long on plot, but what is present is compelling stuff.  It's clear that Reynolds is much more invested in the characters he's created here than he is in creating a ridiculously over-the-top plot where the action overtakes the narrative and the character's actions.  It might be a bit slow for some readers, but most should find themselves drawn to these excellent, memorable characters.  Recommended.
When I Was the Greatest by Jason Reynolds.  Atheneum Books for Young Readers: 2014. ILL copy from library.