Waiting on Wednesday is a weekly meme hosted by Jill at Breaking the Spine.  Its purpose is to spotlight eagerly-anticipated upcoming releases.
This week I'm eagerly awaiting: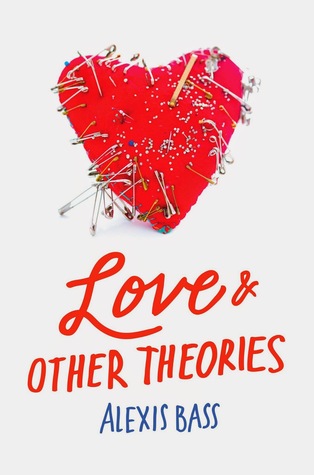 Love and Other Theories by Alexis Bass
Expected Release Date: December 31, 2014
If you want more, you have to give less.
That's the secret to dating in high school. By giving as little as they expect to get in return, seventeen-year-old Aubrey Housing and her three best friends have made it to the second semester of their senior year heartbreak-free. And it's all thanks to a few simple rules: don't commit, don't be needy, and don't give away your heart.
So when smoking-hot Nathan Diggs transfers to Lincoln High, it shouldn't be a big deal. At least that's what Aubrey tells herself. But Nathan's new-boy charm, his kindness, and his disarming honesty throw Aubrey off her game and put her in danger of breaking the most important rule of all: Don't fall in love.
(summary via Goodreads)
I'm not sure that there's anything new here exactly, but it looks like it might be a fun little romance to ring in the new year.  Early reviews are mixed (there seems to be a fair amount of people who are wringing their hands over the fact that the protagonist isn't super likable, which, sign me up, because that is real life) but it's got a good cover and a catchy little summary.
What are you waiting on this week?