I cannot believe we're into October (my favorite month, for so many reasons), and September is over.  Here's how the previous month shook out, in terms of reading and viewing.
Reading: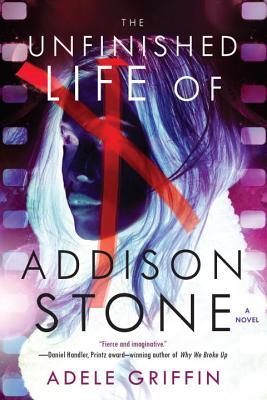 Best Book of the Month:  The Unfinished Life of Addison Stone by Adele Griffin
Books Read: 18
Adult: 10
YA:  8
MG: 0
Children's: 0
Fiction: 18
Non-fiction/Memoir: 0
Graphic Novel: 5
# of Pages Read: 5022 (Including an audiobook or two)
Thoughts on September's Reading:
I read a lot more at the start of the month than at the close.  I'm enjoying Outlander, which is my current read, but I'm plugging away pretty slowly at it.
But I'm plugging away at the Harry Potter audiobooks, which are pure pleasure for my commute/walks with Zoey.

Watching:
TV:
Weirdly, I decided to watch the first season of New Girl again, which snowballed into watching the entire series on Netflix.  Season 2 was the best, and I'm firm in my belief of that.
Fall TV is coming back, and so far I'm watching New Girl and Mindy Project as well as the final season of Parenthood and I like what I've seen of How to Get Away with Murder.
Movies:
Best Movie(s) of the Month: Can I count Obvious Child again?
Movies Watched: 7
New: 2
Re-Watch: 5
Theater Trips: 0
No theater trips in September.  I haven't felt the desire to see anything in the theater in a while.
Not a lot of great movies this month.  Apparently I craved comfort (stupid) over challenge.
Goals for October:
Continue reading and watching diverse things.  Keep up with keeping track.  Try to squeeze in a few more movies.