Waiting on Wednesday is a weekly meme hosted by Jill at Breaking the Spine.  Its purpose is to spotlight eagerly-anticipated upcoming releases.
This week I'm eagerly awaiting: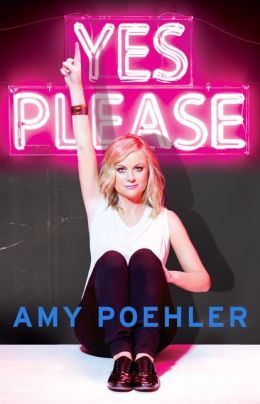 Yes Please by Amy Poehler
Expected Release Date: October 28, 2014
In Amy Poehler's highly anticipated first book, Yes Please, she offers up a big juicy stew of personal stories, funny bits on sex and love and friendship and parenthood and real life advice (some useful, some not so much), like when to be funny and when to be serious. Powered by Amy's charming and hilarious, biting yet wise voice, Yes Please is a book is full of words to live by.
(summary via Goodreads)
Amy Poehler is definitely in her prime, so a book was inevitable.  I'm looking forward to this one because I love humor memoirs, which is what this one looks like it will be.  I've always had a weird soft spot for celebrity memoirs (good, bad, and in between), and I'm willing to bet that this one falls into the "good" category.  At any rate, I expect it to be funny and smart.
What are you waiting on this week?