Waiting on Wednesday is a weekly meme hosted by Jill at Breaking the Spine.  Its purpose is to spotlight eagerly-anticipated upcoming releases.
This week I'm eagerly awaiting: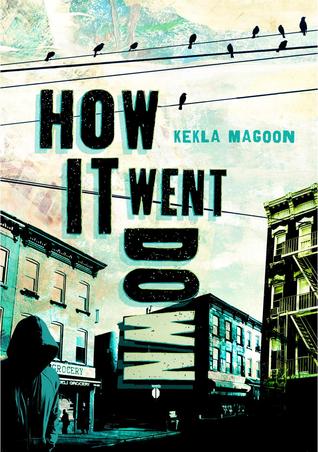 How it Went Down by Kekla Magoon
Expected Release Date: October 21, 2014
When sixteen-year-old Tariq Johnson dies from two gunshot wounds, his community is thrown into an uproar. Tariq was black. The shooter, Jack Franklin, is white.
In the aftermath of Tariq's death, everyone has something to say, but no two accounts of the events line up. Day by day, new twists further obscure the truth.
Tariq's friends, family, and community struggle to make sense of the tragedy, and to cope with the hole left behind when a life is cut short. In their own words, they grapple for a way to say with certainty: This is how it went down.
(summary via Goodreads)
Even if this novel didn't feel important and timely, given the state of race in the United States, this novel would still be on my radar because Magoon is such an outstanding voice in fiction.  There's been some good buzz about this one, and I hope it continues, because I can already tell that this one is going to be an important one.
What are you waiting on this week?