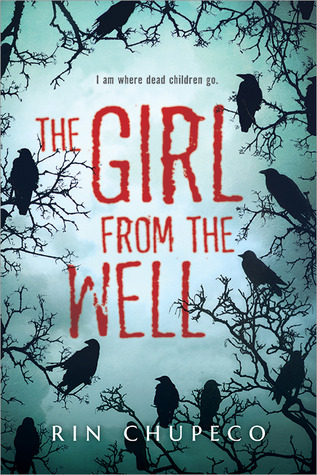 Okiku walks the streets, hunting murderers of children.  She finds these murderers and sees the children they have murdered tied to them, and she feels compelled to act.  It has been this way for hundreds of years.  When she meets a strange boy with even stranger tattoos, she discovers that he is not alone, and he is in very real danger.  But can she save him when it's not what she's on earth to do?
Rin Chupeco's novel is a near perfect blend of contemporary YA and supernatural storytelling.  Billed as a mix of The Grudge and The Ring, this is definitely a perfect novel for fans of J-horror. This is a fresh take on horror for teens (and adults), and it's a standout of a debut.
Much of the novel's success lies in the narrator's unique, haunting voice.  Chupeco makes Okiku's voice very formal and very detached, and the result is compelling.  Her ghostly telling of the story's events offer readers just enough to understand what's happening but also encourages the reader to figure out what lies beneath the surface.  As Okiku becomes more embroiled in the life of Tarquin, her voice becomes stronger.  It's brilliantly done.
An unsettling story, this novel deftly blends many creepy elements: ghosts, spirits, old legends, and super, super creepy dolls.  Readers interested in legends, ghosts, and the like will eat this one up.  It's bloody without being overly so, and the novel's suspense is perfectly paced.  It's a page-turner, and one that horror fans should eat up.  Highly recommended.
The Girl from the Well by Rin Chupeco. Sourcebooks Fire: 2014. Electronic galley accepted for review via Netgalley.