Waiting on Wednesday is a weekly meme hosted by Jill at Breaking the Spine.  Its purpose is to spotlight eagerly-anticipated upcoming releases.
This week I'm eagerly awaiting: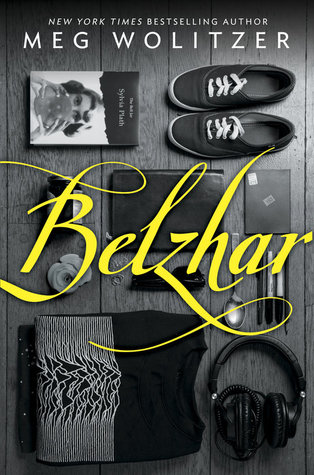 Belzhar by Meg Wolizter
Expected Release Date: September 30, 2014
If life were fair, Jam Gallahue would still be  at home in New Jersey with her sweet British  boyfriend, Reeve Maxfield. She'd be watching  old comedy sketches with him. She'd be kissing  him in the library stacks.
She certainly wouldn't be at The Wooden Barn, a therapeutic boarding school in rural Vermont, living with a weird roommate, and signed up for an exclusive, mysterious class called Special Topics in English.
But life isn't fair, and Reeve Maxfield is dead.
Until a journal-writing assignment leads Jam to Belzhar, where the untainted past is restored, and Jam can feel Reeve's arms around her once again. But there are hidden truths on Jam's path to reclaim her loss.
(summary via Goodreads)
Wolitzer is mostly known for her adult fiction, so releasing a YA novel, while not surprising, is still interesting.  I can't wait to read this one, which has an intriguing premise and the trappings of things I like in my YA: boarding schools, writing assignments, etc.  It looks like it's going to be a great fall read.
What are you waiting on this week?