Summer is more than halfway over.  Too weird.  We're into August, which means it's time for a look back at July.
Reading: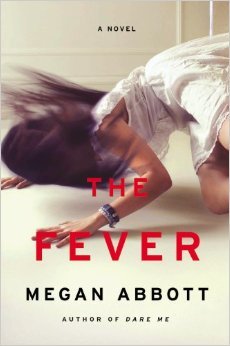 Best Book of the Month: The Fever by Megan Abbott
Books Read: 19
Adult: 8
YA:  11
MG: 0
Children's: 0
Fiction: 18
Non-fiction/Memoir: 1
Graphic Novel: 3
# of Pages Read: 4204, plus 2 audiobooks
Thoughts on July's Reading:
Only one non-fiction title this month, and I actually think it was more fiction than not.
I'm in a pretty serious reading slump right now, in that nothing I'm reading is catching me the way I want it to.  It's disappointing, but usually the only way out of it is through it, so I'll keep plugging away.
Watching:
TV:
Much as I'd like to, I'm not obsessively tracking what TV show episodes I watch and when.  So this will be mostly bullet points.
It's pretty much all Gilmore Girls all the time right now.  A few episodes of House have slipped in, since J. is doing a rewatch of that..
Other weekly staples for me include my love-hate relationship with Switched at Birth and The Fosters.
Movies:
Best Movie(s) of the Month: Happy Christmas
Movies Watched: 12
New: 3
Re-Watch: 9
Theater Trips: 0
No theater trips in July.  I'll have to fix that this month.
Happy Christmas was the winner by far this month, but I also enjoyed some of my re-watches, most notably Whip It!
Goals for July:
Continue reading and watching diverse things.  Keep up with keeping track.  Try to squeeze in a few more movies.  Find a book I love this month, which didn't really happen this past one.