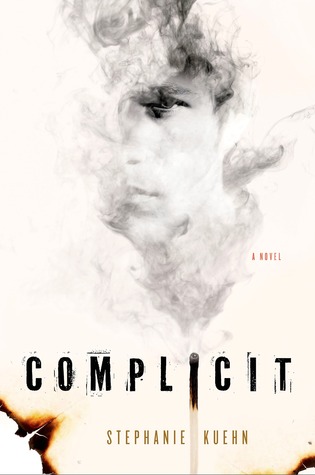 Jamie Henry's sister Cate has been in a juvenile detention center for two years, since the night she burned down a barn with horses and a classmate inside.  The classmate survived (albeit very hurt), the horses did not.  Since then, Jamie has tried to live life as normally as possible, dealing with his own anxiety issues.  But now Cate's out, and she's coming for him, telling him it's time to face the truth.  But Jamie isn't sure what truth she means.
Kuehn's latest offering is a gripping, absolutely riveting thrill of a novel.  From the onset, readers will be find Jamie's narrative compelling, his voice authentic, and the slow-burn of the story absolutely unforgettable.  This is a knockout of a novel, and despite the fact that many readers will extol or lament the ending, the novel as a whole is as strong as can be.  This is not a case where the ending makes the book.  The book makes the book, because it's really that good.
From the start, readers will know that there's more to this story than meets the eye.  Jamie is a classic unreliable narrator, and while he has moments of sympathy, he's also kind of a dick.  All of this works perfectly, and Kuehn's grasp of the character and his affectations make this a hell of a read.  Readers know that Jamie isn't telling the whole truth, either because he doesn't want to or because he literally can't, but there are clues in the text to help them figure it out alongside Jamie.
A great example of a look at mental illness from inside the mental illness, this book stands apart from others of similar ilk because it's so exceedingly well done.  Tight pacing, excellent plotting, and a firm grasp on the prose makes this a quick read, but one that demands a second or third, much closer reading.  Readers are going to want to go back and look for clues they missed the first time around.  And they're going to want to talk about them.  Because this is a book that demands to be discussed.
Absolutely engrossing and horrifying.  Recommended for teens and adults alike.  This will make a great discussion book, and is guaranteed to haunt readers for a good long while.  One of the best of the year.
Complicit by Stephanie Kuehn. St. Martin's Griffin: 2014. Library copy.