After a break last week, My Weekend in Pop Culture is back.  Here's what pop culture I consumed this weekend.
Happy Christmas: The latest mumblecore offering from Joe Swanberg, was released this week, and I snatched it up as fast as I could.  It's no secret that the mumblecore genre is one that works for me (but not so much for J., who sat through Swanberg's Drinking Buddies with me but passed on this one).  At any rate, this one starred Anna Kendrick and Melanie Lynskey, and I kind of loved it.  Like his other movies, it's not about much nor does that much happen: a guy's (Swanberg) sister (Kendrick) moves in with him and his wife (Lynskey) and is generally a screwup.  But the film's naturalness when it comes to the actors and their interactions is where it really shines.
Landline by Rainbow Rowell: I started Rowell's latest book, out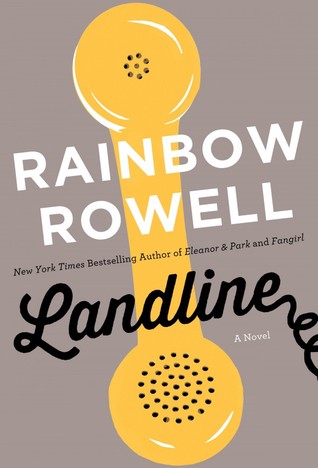 this past week.  It's adult fiction, and it's pretty good, just like all her novels.  It's early, but I'm enjoying it quite a bit.  Georgie McCool writes for TV and has the break of a lifetime the week before Christmas.  Instead of going back to Omaha with her husband Neal and their two children, she chooses to stay in LA and work, causing a huge rift between her and her husband.  So imagine her surprise when she finds out that by using the landline phone she had as a youngster allows her to connect to the Neal of her past.
Gilmore Girls, Season 2
I've been rewatching Gilmore Girls for the umpteenth time, and it is pure pleasure for me.  I can't explain it.  I just love it.  It's the ultimate comfort TV viewing.
What pop culture did you consume this weekend?