Now that we are well into July, it's time to talk about the books from the first half of the year that have blown me away.  It's true that I've been reading more adult fiction lately, but that doesn't mean that I'm not focused on the YA world.  These are the YA books published this year that have totally knocked my socks off.  Or whatever.  They're just really great.
Say What You Will by Cammie McGovern
Amy was born with cerebral palsy and can't walk without a walker or talk without a computer voice box.  She can't even completely control her facial expressions.  All of these things have largely alienated her from her peers.  When she decides to hire student helpers for her last year of high school, her mother is reluctant, but Amy is persistent.  She wants Matthew, a student at the school who is struggling with obsessive-compulsive disorder, to be one of her helpers.  As the two become enmeshed in each other's lives, a deep friendship forms, and the two of them wonder if they could ever be more.
McGovern's book is really great, offers a fresh perspective of YA, and while it might be slightly over-plotted, it's a knockout of a debut that I devoured so quickly but also didn't want it to end.  Read the rest of my review here.
Complicit by Stephanie Kuehn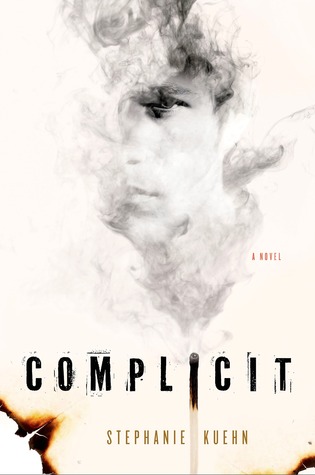 Jamie's sister Cate has been in a juvenile detention center for two years, since she burned down a barn, killing several horses and dangerously burning a classmate.  Since then, Jamie has tried to move on with his life and deal with his own issues, including a crippling case of anxiety.  But now Cate is out, and she's coming for him.  She says it's time for the truth to come out, but Jamie isn't sure what that means for her or him or anyone, because wasn't everything better when she was locked up?
I just finished this one and haven't written a review of it yet, but it's a stellar novel and well worth your time.  I had a friend text me about it the other day to tell me that she couldn't put it down and couldn't believe how obsessed she had become with the characters and the story, so I know I'm not alone in loving this one.  It's a haunting read.  Fantastic.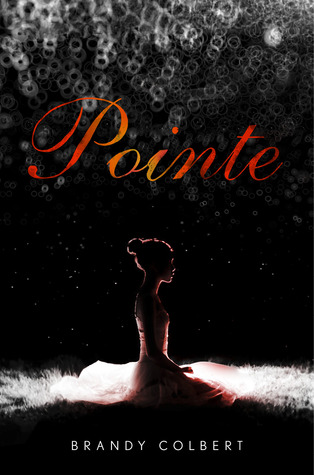 Pointe by Brandy Colbert
Theo is doing much better than a few years ago.  When her best friend Donovan first disappeared, Theo stopped eating.  But she's eating again, kind of, and she's dating boys who are much more appropriate (although maybe still not quite right) for her, and she's so close to getting an important break with her ballet dancing.  But then Donovan reappears after years, and the shitstorm that emerges with his return means Theo has to confront the ugly parts of her past that she's worked hard to suppress.  Will Donovan ever be okay?  Will Theo?
Brandy Colbert's debut is so good that I still think about the characters long after finishing the book.  It's so good that I immediately finished the book, sobbed, and then pushed a copy into the hands of my English-teacher mother and said, "You have to read this book so we can talk about Theo!"  It is harrowing, authentic, and pitch-perfect.  Go read it.  Here's my review.
Life by Committee by Corey Ann Haydu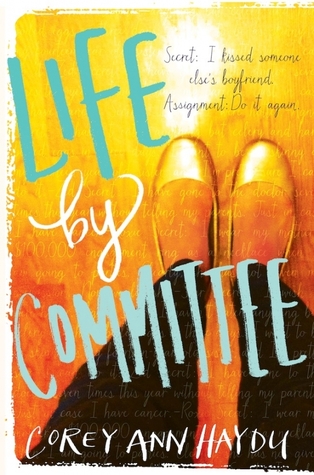 Tabitha's friends think she's changed, and they've dropped her like a bad habit.  Tab isn't exactly sure how she's changed, except that her boobs got bigger and she started to get attention from dudes.  Lonely, Tab seeks solace in carrying on a secret relationship with Joe, who already has a very public girlfriend.  Then she stumbles upon an online community called Life By Committee.  There, members spill secrets and complete Assignments.  As the Assignments raise the stakes, Tab wonders if she's going too far.
I've said it before, but it bears repeating: Haydu is an author to watch.  This is the second novel of hers that I have just loved, despite having serious reservations when first beginning them both.  The characters here are vivid, the lessons hard, and the journey uncomfortable.  But it's a fascinating, riveting ride.  Here's my review.
That's what I've got so far.  What books have I missed out on so far in 2014 that are must-reads?  Let me know.