Can you believe June is already over?  Don't you hate it when people say that?!
Reading: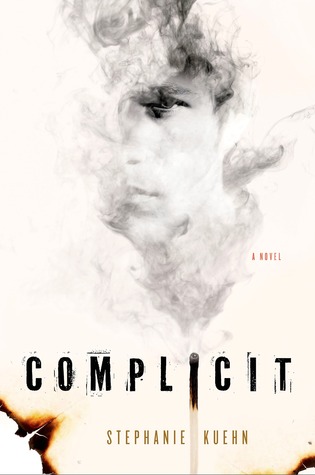 Best Book of the Month: Complicit by Stephanie Kuehn
Books Read: 21
Adult: 6
YA:  15
MG: 0
Children's: 0
Fiction: 19
Non-fiction/Memoir: 0
Graphic Novel: 2
# of Pages Read: 5160
Thoughts on June's Reading:
I'm still not reading any non-fiction.  I'm going to chalk this up to summer, but I'm not sure I can really use that as an excuse.
I'm really alternating between adult and YA titles, which is nice.  Almost everything that I get from the library in physical book form is adult, because my library systems YA selection is a JOKE.
Although I'm still plugging along on my recapping of Sweet Valley High novels for my other blog, I'm not as into it as I was before, which is why my numbers are lower this month.
Watching:
TV:
Much as I'd like to, I'm not obsessively tracking what TV show episodes I watch and when.  So this will be mostly bullet points.
I'm still firmly ensconced in my Covert Affairs love affair.  It's silly, a little stupid, and definitely far-fetched, but it's good summer TV.  J. agrees that Annie might be the WORST spy ever.
We're also sort of digging the new showMurder in the First.  That's one I can get J. to watch weekly.
Other weekly staples for me include my loves Switched at Birth and The Fosters.
Movies:
Best Movie(s) of the Month: Obvious Child
Movies Watched: 8
New: 6
Re-Watch: 2
Theater Trips: 3
I was up a few this month, with three trips to the theater.
Obvious Child was the winner by far this month, but I also enjoyed That Awkward Moment and They Came Together.
Goals for July:
Continue reading and watching diverse things.  Keep up with keeping track.  Try to squeeze in a few more movies.
Happy reading and watching, readers!