I'm testing out a new feature on the blog today.  Similar to posts I used to make about what I watched in a given week, I thought I'd talk about the pop culture I consumed this weekend.  Who knows if I'll be able to keep this up, but it's worth a shot.
True Tori: I read about this show on Previously.tv and was so entertained by Sarah D. Bunting's rundown of each episode that I decided to give it a try.  I'm not much of a reality TV person, but I've discovered (or perhaps finally admitted to myself) as of late that I have a weak spot for reality docu-series about sad celebrities.  I devoured Lindsay a few weeks ago, and this series (it's only 8 episodes) was no different for me.
It's a completely ridiculous, complete train-wreck of a series that follows Tori Spelling and her booger of a husband Dean McDermott in the weeks following his return from "rehab" after news broke of an affair he engaged in while in Canada filming Chopped Canada.  Both of these people are such complete narcissists and this entire project is the most bizarrely self-serving
manipulation, and yet I can't look away.
Pacific Rim: I had never seen it, and J. loves it because it's so ridiculous, so we watched it.  My thoughts: it's way, way too long, but the special effects were fun and the story (it's basically non-existent but whatever) is crazy.  Definitely a mindless summer movie (even if I'm late to the party).
Also, Rinko Kikuchi is always fun to watch.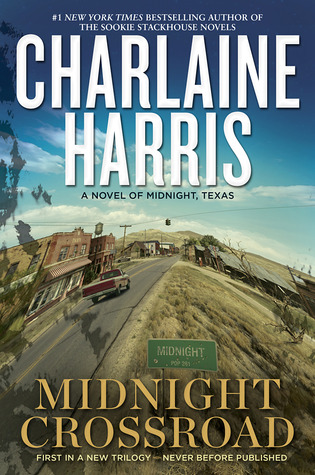 Midnight Crossroad by Charlaine Harris: Harris's insanely popular (and insanely divisive) Sookie Stackhouse series has come to an end, but the prolific writer hasn't slowed down.  This is the newest book she has to offer, and it's the start of a new series.  It came in at the library for me, so I decided to start it this weekend because I need something mindless.  I'm having a hard time with the present-tense, third-person narration, but it's an intriguing enough premise that I'll probably blow through it pretty quickly.
What pop culture did you consume this weekend?