Waiting on Wednesday is a weekly meme hosted by Jill at Breaking the Spine.  Its purpose is to spotlight eagerly-anticipated upcoming releases.
This week I'm eagerly awaiting: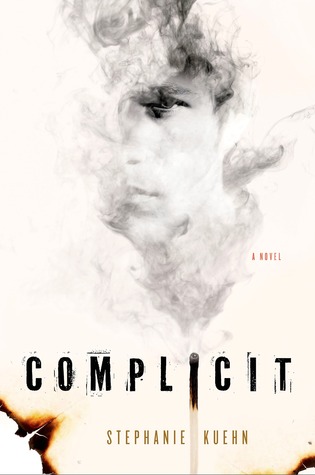 Complicit by Stephanie Kuehn
Expected Release Date: June 24, 2014
Two years ago, sixteen-year-old Jamie Henry breathed a sigh of relief when a judge sentenced his older sister to juvenile detention for burning down their neighbor's fancy horse barn. The whole town did. Because Crazy Cate Henry used to be a nice girl. Until she did a lot of bad things. Like drinking. And stealing. And lying. Like playing weird mind games in the woods with other children. Like making sure she always got her way. Or else.

But today Cate got out. And now she's coming back for Jamie.

Because more than anything, Cate Henry needs her little brother to know the truth about their past. A truth she's kept hidden for years. A truth she's not supposed to tell. 
(summary via Goodreads)
From what I can gather, this is going to be one of those novels where the narrative is unreliable.  I hope so, because I'm in the mood for some twisty plot goodness.  It sounds intriguing, to say the least.  Who's up for some dark family secrets?
What are you waiting on this week?