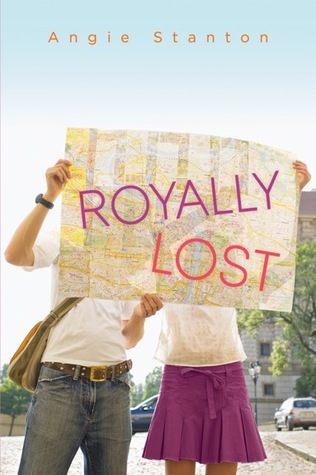 When Becca's family drags her on a trip to Europe, she's hoping for nothing more than a fast trip so she can go home.  When she meets Nikolai, that changes.  Handsome, a little bit mysterious, and totally charming, she's smitten immediately.  Little does she know, Nikolai is a prince on the run from his family's suffocating expectations.  Together, the two embark on a trip neither will ever forget.
Readers looking for the lightest of reads might find something to like in Angie Stanton's whirlwind romance offering, but they're  going to need to suspend disbelief, accept the fact that this one is short on character development, and be okay with a great deal of predictability.  Very much like any of the in-love-with-a-prince movies that are out there but without the added effect of vivid visuals, Stanton's contemporary royalty romance doesn't have much to offer readers.
It's innocuous enough, which might be enough for readers looking for a clean romance.  But there isn't any substance whatsoever to give this book any weight. Becca is dealing with some very real issues: a blended family, growing up, questioning her choice to go to college right out of high school.  The problem is that all of it feels like padding to flesh out the romance of the story, which isn't anything to write home about in and of itself.
Even the book's other greatest attraction–exotic locales–leaves something to be desired, as the two main characters angst so much over when they will see each other again, it's hard to be taken in by the settings.  Utterly forgettable and completely underwhelming, there are much stronger titles out there, even for readers looking for light romances.
Royally Lost by Angie Stanton. Harper Collins: 2014. Electronic galley accepted for review via Edelweiss.